WELCOME TO SOUTHEAST CHIROPRACTIC IN BELMONT
Dr. Richard is an expert in providing holistic care to his patients. At our Belmont clinic, we believe in the benefits of the body's natural healing power, and we garner that power to optimize your body and wellness.
With a body that's balanced and correctly functioning comes peace of mind, more energy, and less stress. We aim to meet your body goals so you can have the quality of life you're looking for.
Whether you need to rid yourself of discomfort, find healthier lifestyle choices, or want to proactively maintain your body's well-being, we will help.
SOUTHEAST CHIROPRACTIC BELMONT PATIENTS
Our office is a revolving door of different patients with different symptoms, and we are dedicated to each and every one. We work with patients who kayak at Goat Island Park and Greenway, those who run the path above Stowe Park, and those who are preparing for that big climb up the stairs in their office building.
No matter your fitness level or what your goals are, Dr. Richard will reduce your pain, find your balance, and provide lifestyle feedback to encourage your body's strength.
Some of our patients include:
High school athletes
Weekend warriors
Pregnant and post-pregnancy women
Avid gym goers and weight lifters
Runners
Sedentary workers
Workers who are on their feet most of the day
Post-surgery patients
Auto accident patients
And, more
Finding a chiropractic program that you can stay committed to will ensure a successful journey and keep you feeling accomplished. Dr. Richard is savvy at determining the precise plan for his patients, and he provides results.
When you work with our team, be prepared to surpass your expectations. We aren't satisfied until your body is exactly where you want it.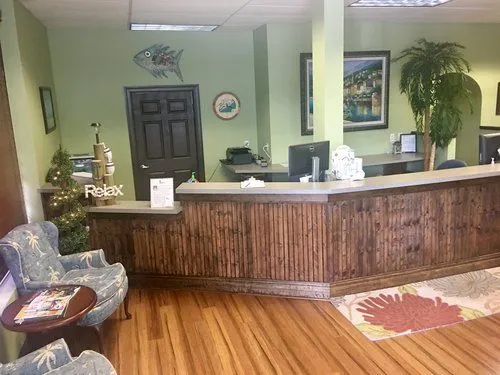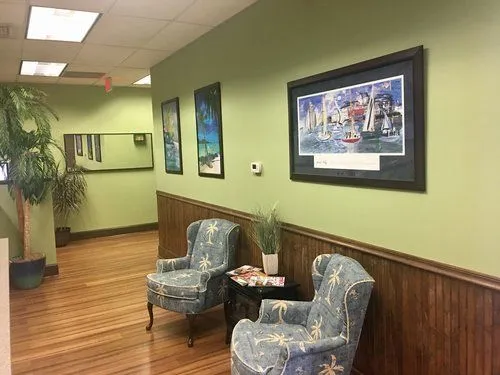 CONDITIONS TREATED
No matter your job, exercise routine, age, or background, we think chiropractic care will benefit your body, mind, and soul. Having worked with various patients over the last 16 years, we've seen our fair share of symptoms and conditions. While many have similarities, we never use a one-size-fits-all approach.
No matter the reason for your visit to our office, we intend to help your body feel rejuvenated, find balance, and provide the utmost in support.

Some of the conditions we treat in our Belmont chiropractic office include:
BACK PAIN, LOWER BACK PAIN, AND NECK PAIN
Our spine starts in the neck and runs down our back, and when it's not functioning as it should, you know it and the pain can distribute itself almost anywhere. With so many moving parts, the spine's integrity is essential to the body's safety. If you feel discomfort in your back or neck, seeking chiropractic care can be of great benefit, often eliminating the need for medication and surgery.
AUTO INJURY AND PERSONAL INJURY
Dr. Richard will help you get back on your feet and enjoying the things you love after your auto accident or personal injury matter. These injuries come in all shapes and sizes, but we've seen firsthand how even the slightest issue can get out of hand without the proper repair. We have the safe, non-invasive solutions to help you heal fast and give you a body you can count on.

PREVENTATIVE CARE AND HEALTHY LIFESTYLE ADVICE
We believe that the body yearns for balance and support. Without it, all aspects of life can suffer. Finding proactive solutions to keep your body empowered will decrease the likelihood of injury or re-injury. Our preventive care plans are about full-body solutions, solutions that intend to create a healthy lifestyle, whatever that looks like to you.
If you're living a life that needs a refresh, come to see us. We want you to find your balance through safe musculoskeletal treatments and responsible advice on your overall wellness.
Dr. Richard offers a variety of organic chiropractic services that lend to your most natural and safe healing process. We know that when you come to SouthEast Chiropractic, you're coming for solutions that remedy your discomfort at its core, and our team won't let you down.
Some of our standard services include:
CHIROPRACTIC MANIPULATIVE THERAPIES
Chiropractic adjustments take place on the spine or extremities. They are a quick, targeted, manual thrust to a specific joint. In most cases, the joint has been moved from its original and proper placement, causing pain or loss of range of motion. These manipulations can provide immediate relief and balance.
INSTRUMENT ASSISTED THERAPIES
To provide the most accurate and efficient manipulations, we may use an instrument to aid in alignment. These tools are created specifically for chiropractic care and can significantly benefit a quick, painless recovery process.
THERAPEUTIC EXERCISES AND STRETCHES
Healing is more efficient and effective when chiropractic solutions are combined with customized exercises and stretches. These activities are designed to be done at home to maximize your progression. Dr. Richard will advise you on the proper techniques, so you avoid further injury and contribute to body strengthening.
NUTRITION AND LIFESTYLE ADVICE
Nutrition and physical and mental activity are essential elements to our good health and general well-being. We will provide you with insight and guidance on how you can support your balanced body with proven methods that cater to a healthy lifestyle.
Come in and test out our services for yourself; we'd love the opportunity to support you in all of your wellness goals.
YOUR FIRST VISIT
When you initially visit our office, you can expect to have an open conversation with Dr. Richard. He will ask questions regarding:
Your medical history
Your current health
Your physical limitations and abilities
Your lifestyle
Your nutrition
Your goals
After your background and current state are known, we will administer a physical exam that will detail your pain points and tell us what's causing your symptoms.
The answer to your questions and the findings in your physical exam will provide Dr. Richard with the blueprint he needs to create a successful, smart, reliable chiropractic care plan. This plan will be for you alone, unique to your abilities and goals.
Achieving and maintaining your best self is closer than you think. Call us today; there's no time like the present to start getting the life you want.
BELMONT
71 McAdenville Road
Belmont, NC 28012
[email protected]
P 704-461-8727 | F 704-461-8729
Office Hours
Monday 3pm - 7pm
Tuesday 7:30am - 1pm, 3pm - 6pm
Wednesday 7:30am - 1pm, 3pm - 6pm
Thursday 7:30am - 1pm, 3pm - 6pm
Friday 7:30am - 12pm