Chiropractic care has been around for over a century. And today, it's more popular than it ever has been, with many people looking more toward natural healing than the pharmaceutical industry. At Southeast Chiropractic, we have provided residents of Gastonia, NC, and the surrounding areas with natural and effective chiropractic care for many years.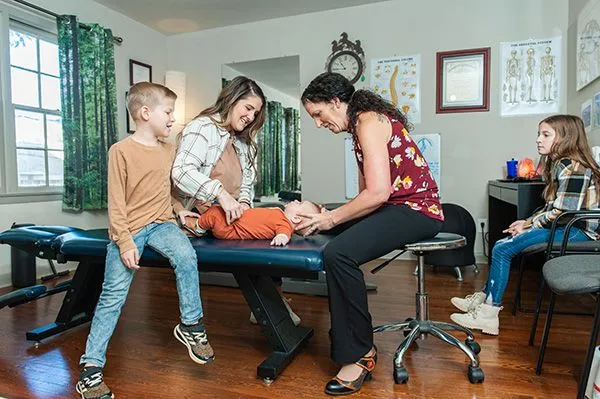 General Information
When you visit a chiropractor, the entire purpose of the treatment revolves around relieving pain, improving mobility, and improving nervous system function. It's beneficial for both chronic and acute problems and focuses on whole-body healing. And what that means is that all of the chiropractic care looks at how the body works as a whole and how a problem in one area can translate to an issue in another. For this reason, much of chiropractic care directly revolves around the spine, which is a vital component of nervous system function.
Conditions We Treat
Chiropractic care may help with headaches or migraines. Our treatments assist patients who have acute or chronic back, neck, or other musculoskeletal pain. We help those who've suffered from an injury or were in an accident.
Chiropractic Treatments We Provide
At our Gastonia, NC, practice, our practitioner supplies a range of treatments, such as chiropractic adjustments. This treatment works by targeting spinal misalignments and optimizing nervous system function.
Spinal decompression is another treatment our chiropractor offers patients. During this treatment, you're asked to lie on a table. The practitioner will connect you to a specialized machine that gently stretches the spine, relieving pressure on the sensitive discs to allow for healing.
In addition, stretches are another treatment our practitioner commonly offers to patients. It consists of guided exercises that work the injured area. Slowly and gradually, the stretches increase in difficulty, allowing you to heal at a comfortable rate for you and ensuring you heal to the best of your ability.
Besides chiropractic adjustments and spinal decompression, our chiropractor offers other treatments as well, such as laser therapy. We perform what's known as cold laser therapy, which uses a low level of light energy, making it an incredibly safe treatment. Cold laser therapy promotes better circulation, eases inflammation, reduces pain, and encourages healing.
And these are merely some of the treatments our chiropractor may use. Other examples include the following:
Lifestyle advice
Nutritional advice
Muscle stimulation
Therapeutic massage
Therapeutic ultrasound
Schedule an Appointment with Our Chiropractor in Gastonia, NC
At Southeast Chiropractic, serving Gastonia, NC, and the surrounding region, our practitioners are providing the area with a natural approach to healing. We can help with a variety of conditions and use various methods, all tailored to your particular condition. Call us today for more information or to schedule an appointment.