Chiropractic Adjustment | Chiropractor in Gastonia, NC
If you need back pain treatment, you must understand the different options available to you. Chiropractic care is a popular option, and it can offer several benefits. However, it's also important to understand that different types of chiropractic care exist. At Southeast Chiropractic: The Motion Centers in Gastonia, NC, the best chiropractic care treatments we provide are chiropractic adjustments.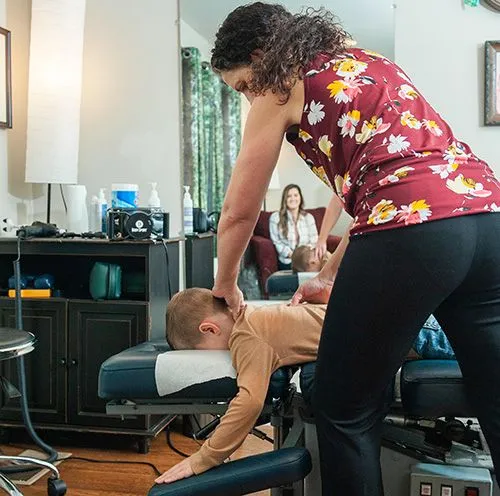 What Are Chiropractic Adjustments?
Chiropractic adjustments are manipulative therapy often used to treat back pain. The goal of chiropractic adjustments is to improve the function of the joints and muscles. Adjustments can also help relieve pain and improve range of motion.
Adjustments are usually made by hand and involve a high degree of skill. Our chiropractor will use their hands to apply pressure to the joints or muscles. They will then use sudden and precise movements to release tension. Our chiropractor will do this with little products to assist them, and it's not uncommon for patients to feel a popping sensation during the adjustment.
Benefits of Chiropractic Care and Adjustments
One of the benefits of chiropractic adjustments is that our treatment is done within the day. As a result, you won't have to miss work or school to receive treatment. In addition, adjustments are primarily covered by insurance, so you won't have to worry about paying out of pocket for your care.
Chiropractic adjustments are also a safe and effective treatment for back pain. Compared to other options, such as surgery or medication, chiropractic care has a lower risk of complications. Additionally, chiropractic adjustments can be an effective treatment for both acute and chronic back pain.
What Chiropractic Adjustments Can Treat
Chiropractic adjustments are used to treat several conditions, including:
Back pain
Neck pain
Headaches
Migraines
Joint pain
Muscle pain
Our chiropractor will help determine if chiropractic adjustments are the proper treatment for your condition. In this case, our chiropractor will review your medical records. In addition, we will create a customized treatment plan to meet your unique needs.
Find Back Pain Treatment and Chiropractic Care at Southeast Chiropractic: The Motion Centers
Southeast Chiropractic: The Motion Centers can help if you need back pain treatment. We provide chiropractic care services, including adjustments, spinal decompression, and massage therapy. Our goal is to give you the best possible care to live a pain-free life. Contact us today to schedule an appointment at (704) 810-0448.