At Southeast Chiropractic: The Motion Centers in Gastonia, NC, we understand the importance of getting the right personal injury treatment to recover from your injuries. Our chiropractors are ready to assess your injuries and get you on the path to recovery. When you are dealing with a personal injury that requires treatment, it's time to work with a personal injury chiropractor that understands the complexities of dealing with your injuries.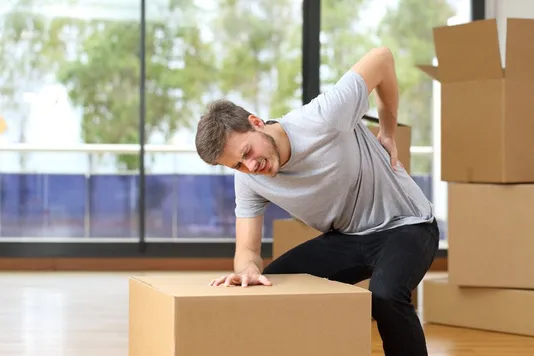 Your Personal Injury Consultation with a Pain Relief Chiropractor
Your first consultation with a chiropractor on our team after a personal injury will involve an assessment of your injuries to create a viable treatment plan. You will discuss any symptoms you are having, and any relevant medical history that could be adding to your injuries. You might discuss the details of the accident that caused your injuries, and your treatment goals for chiropractic care. If you are seeing other providers, let the chiropractor know what treatment you are already receiving.
What to Expect During Chiropractic Treatment
During your chiropractic treatment, we can help make sure you are comfortable as you receive spinal adjustments, massage, ultrasound, or electrical muscle stimulation. It is possible that you will find substantial relief after your first adjustment. Support for your muscles, ligaments and tendons will be helpful to relax and strengthen your body slowly over time. You may be taught at home exercise program, which can make it easier for you to stretch and strengthen your body.
Consistency with Chiropractic Care
Treatment with a chiropractor in Gastonia on our team is progressive, and this means staying consistent can help you recover from your personal injury faster. Stay committed to the process, and you are going to see more effective results. You may see a personal injury chiropractor on our team a few times a week during the early stages, and slow down your care as your symptoms improve. If you are given an at-home exercise program, do your exercises as prescribed in order to get the most benefit out of treatment.
Schedule with a Pain Relief Chiropractor on Our Team
Understand that you can find pain relief through natural chiropractic care when you work with a member of our team. Contact us for Southeast Chiropractic: The Motion Centers in Gastonia, NC at (704) 810-0448 and set up your first appointment. Even if you are seeing other providers for treatment, you can add in chiropractic care as part of your treatment program to heal from your injuries.